My exploration in Lower mustang by Sudarshan Baniya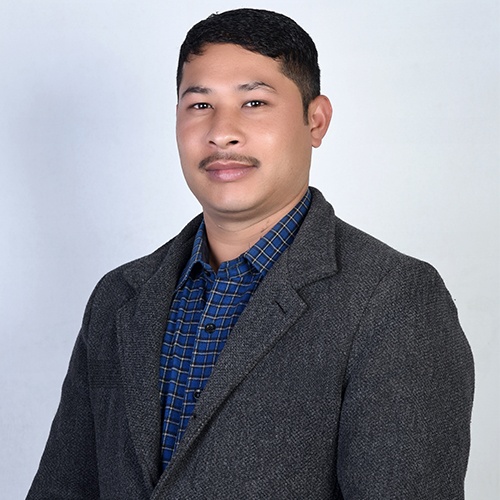 "Walking off the beaten path will open up a world of beautiful possibilities." - Mr. Sudarshan Baniya
We at Aarya Village Travel are ardent explorers who are always on the lookout for new travel experiences as we believe in continuing learning, discovering, observing and understanding cultural phenomena in order to stay fresh. With an aim to diversify our service offering to our clients, we are constantly trekking to pristine landscape of Nepal that is beyond what mainstream tourism offers. In this blog post, I've included a thorough itinerary that I traveled with my brother Sujan Adhikari. Let us take you further from the main route and into the vintage settlements of Lower Mustang.
Day to day itinerary
Day 1: Drive Pokhara to Kalopani
We left early in the morning for Beni, an old trade route between Tibet and Nepal. The roadway till Beni was paved with black top; past that point, we encountered rugged terrain roads as we drove along the banks of the Kali Gandaki till we arrived in the iconic village of Kalopani. The chilling breeze of the Himalaya was the first thing I noticed after arriving at a height of 2480 meters. Luckily, we were greeted with a nice cup of buttered milk tea and a traditional Nepali food (Dal Bhat), which aided to relieve our 5 hour adventurous ride.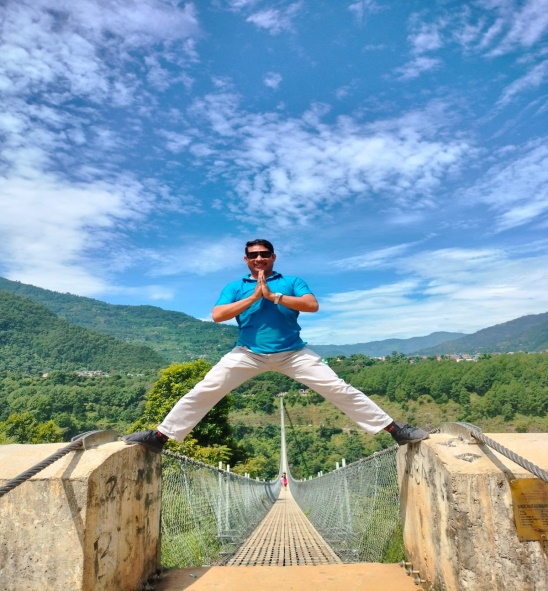 Day 2: Kalopani to Marpha
As a morning person myself, I woke up early at 5 am. After 10 minutes, the first rays of sunlight touched the peak of Tukuche. It was undoubtedly a once in a life time experience to view a multicolored beams of sun rays on mountain peaks. The chirping of birds indicates us that it's time for a hearty breakfast and start a day with hike towards Marpha village.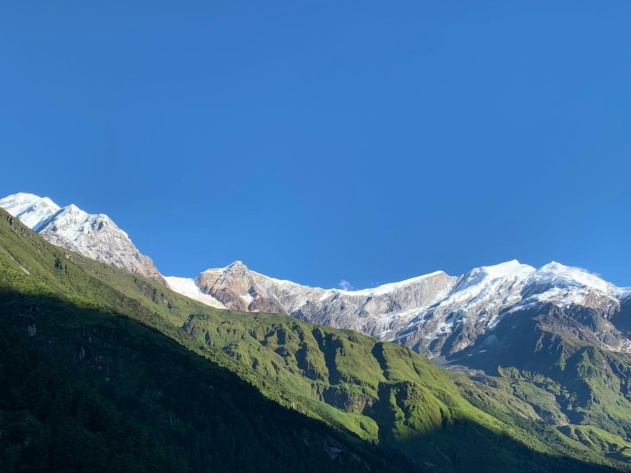 On our route, we stopped by Larjung village. The Thakali settlement had houses with neatly stacked wood at the roof edges. The wood stocking is a custom as well as a safeguard against harsh winters. After a short hike to the summit of the hills across the river from Larjung, we saw a stunning view of Dhaulagiri and the surrounding peaks. It was fascinating to witness the rich life with the beautiful landscape of meadows, birds, and horse grazing on the green pasture land on the edge of the river.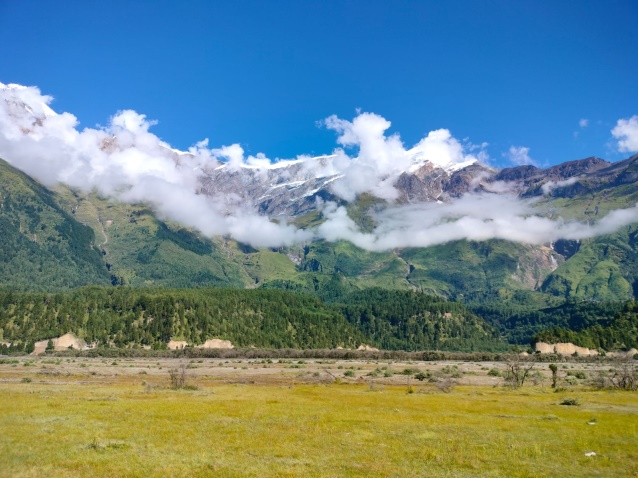 A few hours walk pass the Larjung village; the apple farms of Marpha village welcomed us. Marpha, currently reknowned as the "Village of Orchads," is famed for its apple plantations throughout Nepal. I was fortunate enough to try the local apple pie with apple brandy, which reminded me of my mother's cooking from my childhood.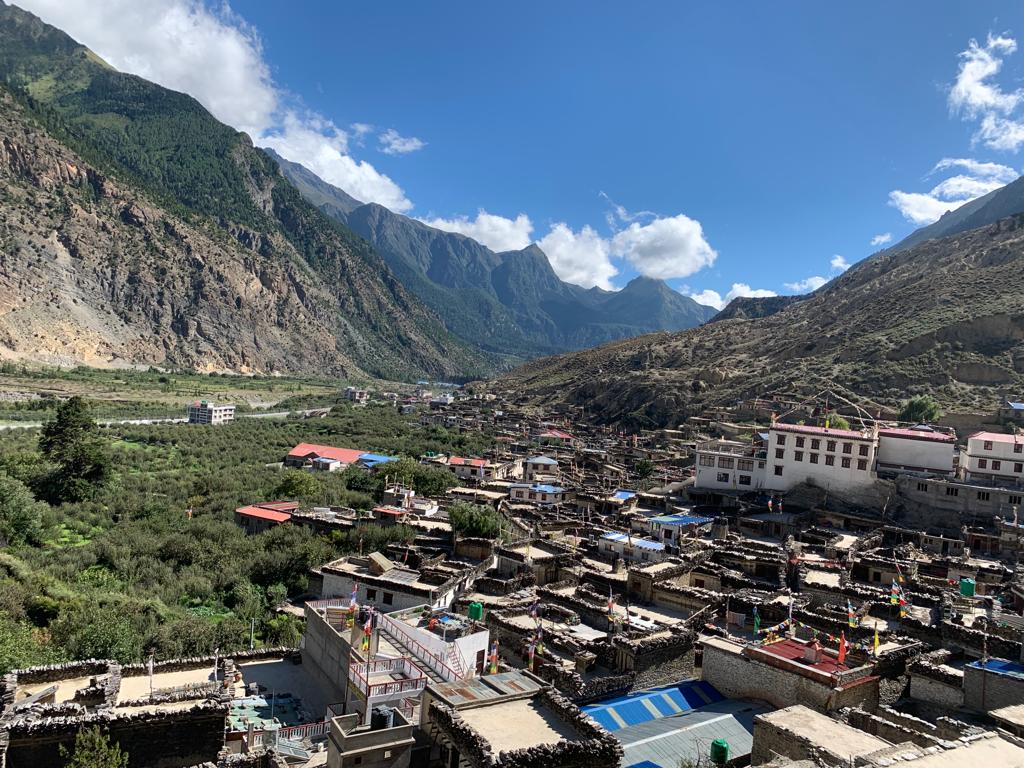 Day 3: Marpha to Kagbeni
Today we strolled down winding stone paved alleys past the Tibetan souvenir shops to Chhairo Gompa; Mustang's earliest Nyingma monastery founded in the 16th century. The historic monastery has religious and cultural significance for the locals. It was fascinating to learn from the monks on Buddhist theology in the high Himalayas at the monastery premises. The captivating environment, monastic stories, architectural monuments, alpine woodland, cool breeze, and blue sky were an ideal combination for ultimate relaxation of my mind.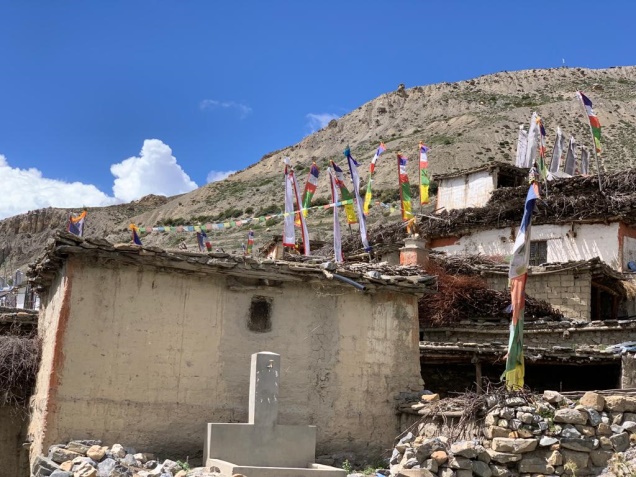 After a few hours of hike, we reached Dhumba Lake. The combination of pristine emerald water, clear skies, and mountain peaks reflecting on the lake's surface was a mesmerizing sight to witness. It was almost as though I've stepped into another world. And, while it's becoming more popular, I'd say it's still deserted, so we enjoyed some tranquility and peace by the lake.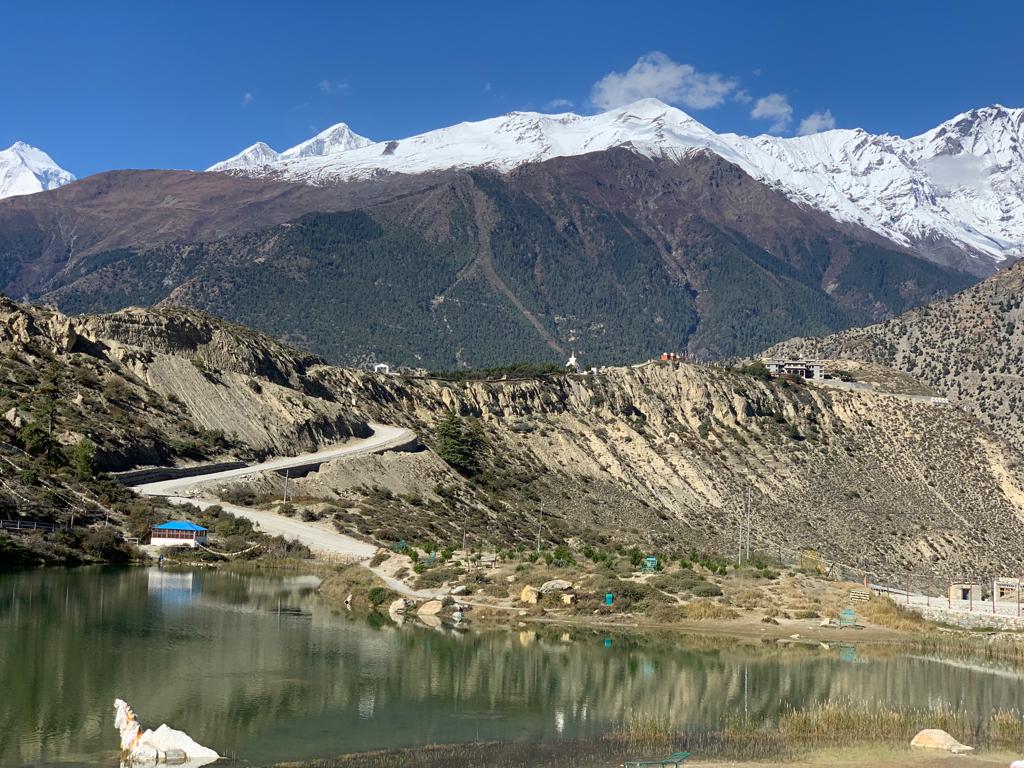 A short stay at lake relinquished our energy, then we resumed on our journey to Kagbeni village. The first leg of the ascent took us to Jomson, a large town with an airport, army barracks, and a number of hotels, shops, banks, and government offices. We arrived at kagbeni after an hour, which looked like an eden garden amid the barren desert surrounding it. Located at the confluence of the Jhong Khola and the Kali Gandaki rivers, the town is well-known for a historic Trans-himalayan salt trading route to Tibet.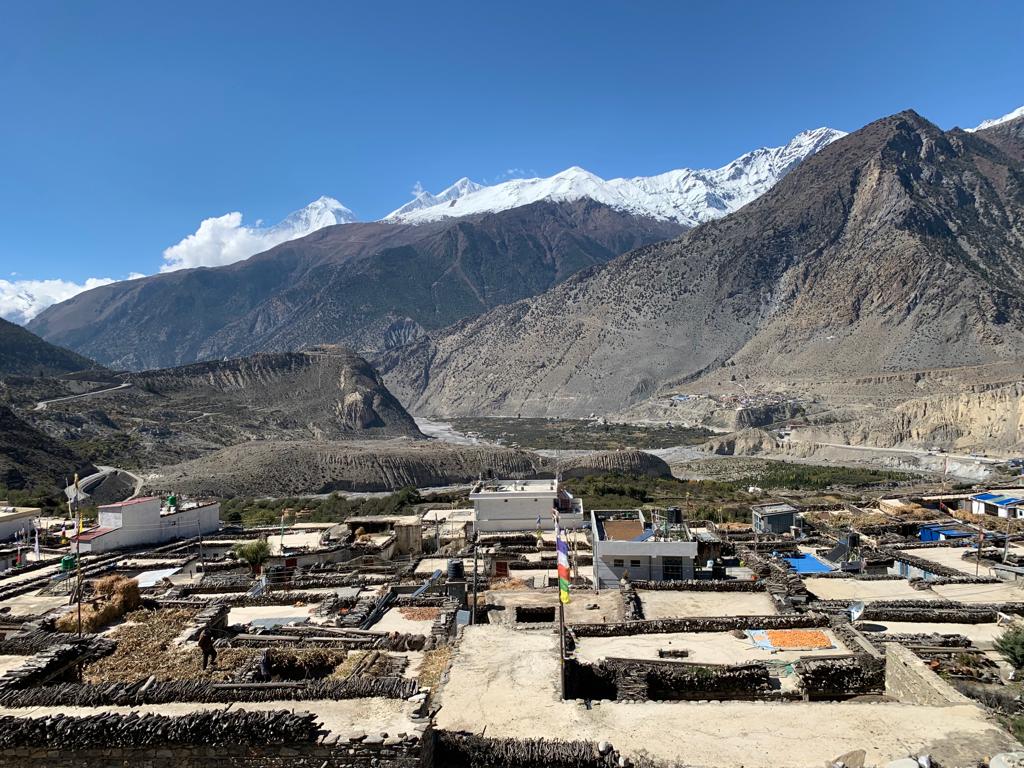 We walked through the mud houses and stoned paved alleys where Tibetan Buddhism graced the town with a blissful aura. The vivid wall murals, ceremonial masks, and artifacts were intriguing to view despite the substantial restoration. In the evening, we dined at YakDonalds and drank wine while eating yak burgers. Meeting Yakee, a local celebrity, was also a pleasant experience.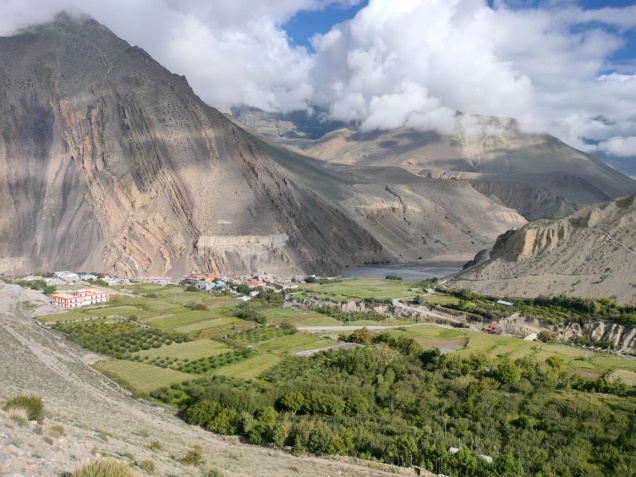 Day 4: Kagbeni to Muktinath
Today we started the day with a delightful local specialty: chicken thupka noodle soup with tibetan bread. After a while, we followed the windy trail to Muktinath which was tarmac-paved. On our way, we came across Jharkot, a small medieval town, and decided to stroll around in what seemed to be ancient Tibetan settlement, with mud brick structures painted in white. It was pure delight to view the valley's breathtaking dichotomy of brown desert and snow-capped peaks.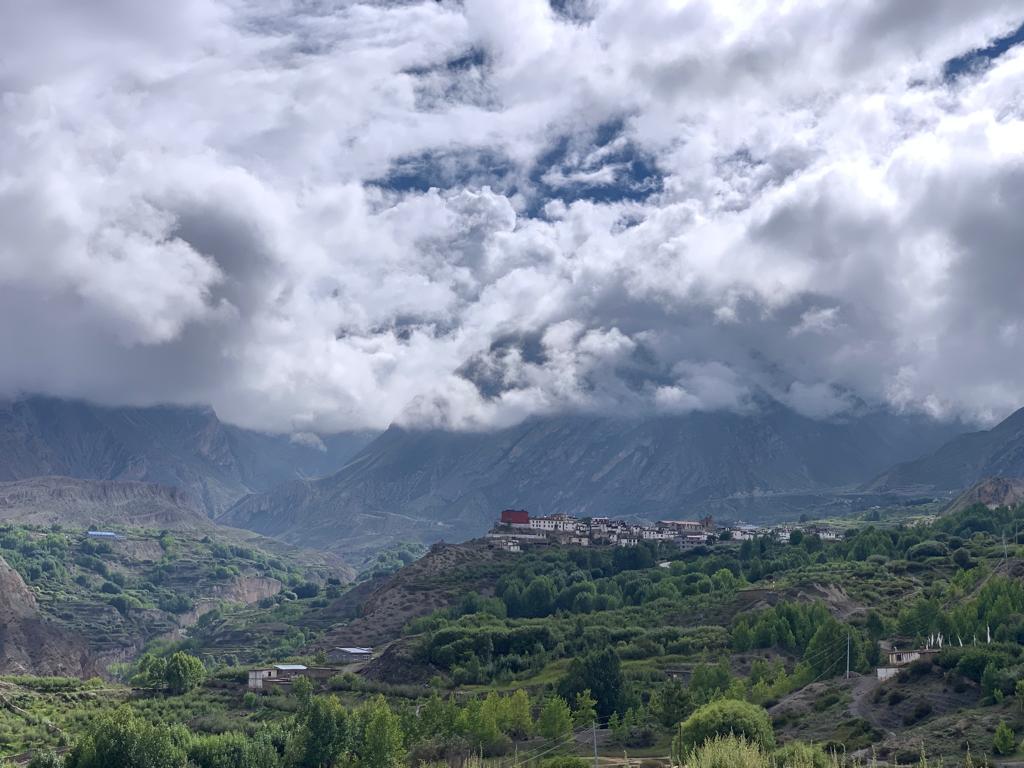 Upon reaching at Muktinath, we visited a highly recommended trekker's lodge named Bob Marley Hotel, where the accommodation was clean and the dining room was jammed with trekkers who had just crossed the Annapurna Circuit's Thorong La Pass. It was fascinating to hear about their trekking adventures with a cup of hot buttered milk. After a few minutes of rest, we hiked towards Muktinath temple, a pilgrimage Hindu shrine that holds a significant influence on the region's economy. We encountered babas soliciting alms, stalls selling floral jewelry, and countless mules and horses carrying pilgrims to and from the temple.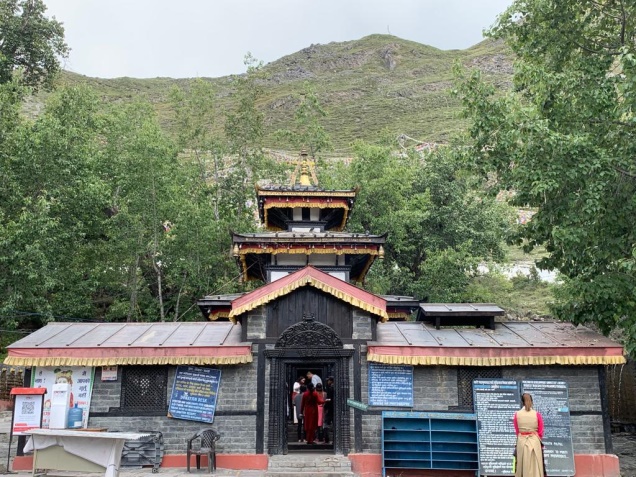 Day 5: Muktinath to Lupra / Drive to Tatopani
We woke up early in the morning; gratitude to the chilling breeze. We tied our gears to descend towards Lupra village. Upon reaching at the charming tiny village of Lupra we visited a notable Bonpa-Monastery. The region is heavily influenced by Bon religion which is believed to be more akin to Tibet's ancient religion and holds great importance within Tibetan Buddhism, notably with shamanistic traditions. Lupra is a tiny settlement; therefore we simply stayed there for a few minutes.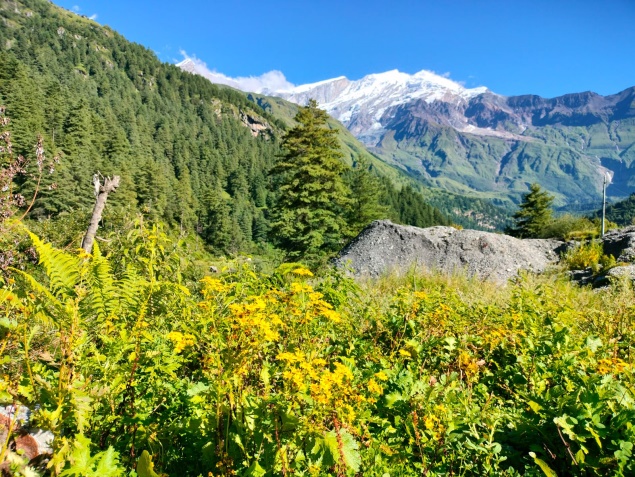 Then we decided to drive towards Tatopani. After an hour's drive in a bumpy road we reached Tatopani guesthouse well before noon. It was a lovely setting, with spacious gardens, blooming flowers, and plenty of greenery. The rest of the day we spent meeting up with fellow trekkers, playing billiards, drinking a few beers. Before supper, we took a short excursion to the nearby natural hot spring and enjoyed a relaxation bath.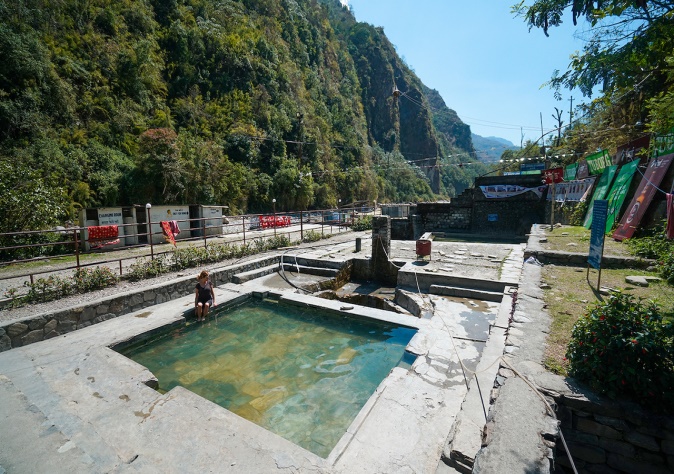 Day 5: Tatopani to Pokhara
We took our sweet time getting ready today, savoring our final morning on the route. It was a gorgeous, bright day, with little trace of the rain that had poured the night before. We took one last glance at the peaks before packing our belongings. We set off from Tatopani for Pokhara, a tourist hub and a perfect starting/ending point for any trek in the Annapurna Conservation Area. At evening we strolled by the lake side area completely mesmerized by the beauty of golden sunset hour reflecting on the lake's surface. Then we hit famous pubs for a couple of drinks to celebrate adventurous trekking in lower mustang region.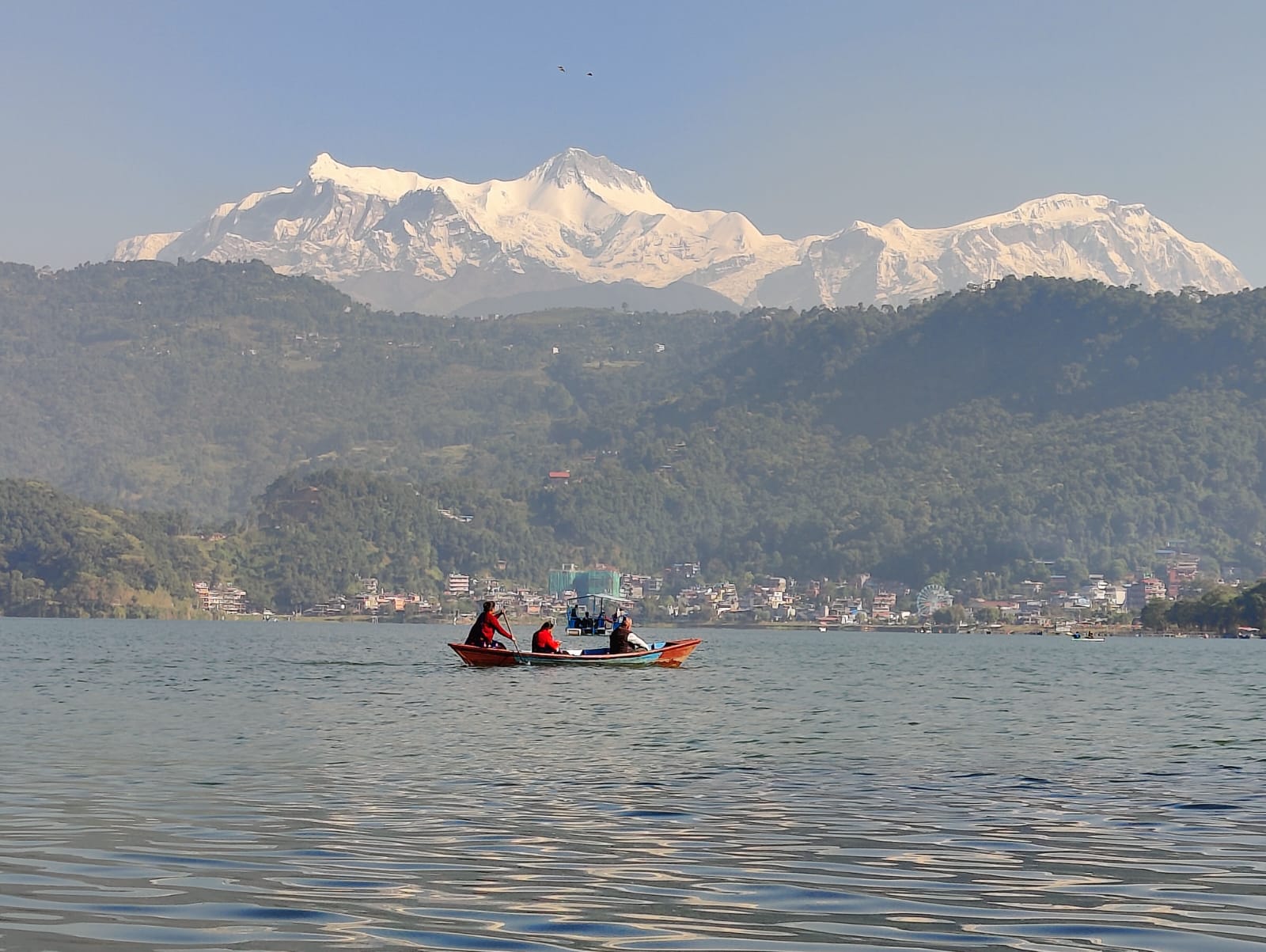 Thus we finally concluded our lower mustang exploration program. On the end note, the trip itself was refreshing to travel to and we got to visit apple farms, ancient medieval villages, salt trade routes, and experience the warm hospitality of local people who have a distinct culture, religion, and lifestyle. With the ample knowledge we collected from the trip, we aim to provide you the best experience within the region.
Image credit: Sarala Sapkota, Sujan Adhikari, Sudarshan Baniya